Dreams for Sail ™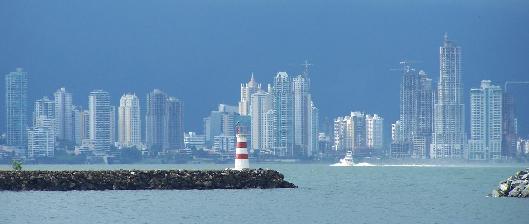 Panama City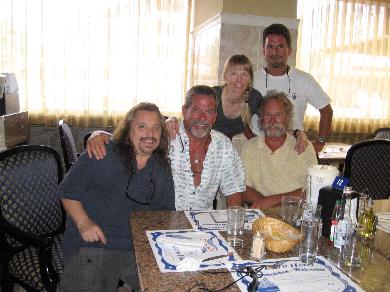 Mitch,Tony,Laura, Steve and Bob in back
Well, it's May 2006 and we were supposed to head down to Costa Rica to help our friend Steve Ott bring his new Fountaine-Pajot 37 back up to Baja. But as it goes with sailing, plans change. So now we were off to Panama......


When we got to Panama Steve met us at the airport and had a cab waiting for us. Man was it hot! We headed back to Panama City where two of our friends, Tony and Bob, were leaving. They, along with Steves' better half Cyndi, helped get the boat to Panama. Cyndi had left a few days earlier and now it was Tony and Bob heading out.
As it turned out there was a 3 week wait to get through the canal so Steve decided to leave the boat in Panama.That left only one thing to do.GO SAILING! We ended up sailing to the Rio Chagres, The San Blas Islands and helped Scott of "INI" get his Fuji 32 through the canal. What a blast! Panama is awesome!

Shelter Bay and the Rio Chagres
| | | | | |
| --- | --- | --- | --- | --- |
| Laura and I taking a bike ride around Shelter Bay | A weird abandoned US military base from the 40's-50's | Some more weird pics of the military base | Laura driving the boat to the Rio Chagres | Solmate at anchor in the Rio Chagres |
| Laura, Mitch and Steve on the way to Castillo De San Lorenzo | KP R US | I'm heading in an estuary while Laura's standing with the Anacondas taking the picture | One estuary we went in | Steve captured this and many more shots of monkeys before we got there |
| | | | | |
| --- | --- | --- | --- | --- |
| On our way to the San Blas Islands | Kuna Village on Holandes Cay | Kuna family coming to sell Lobsters and Molas | Our first Lobster dinner which cost $2 a Lobster | Sand bar in the middle of nowhere |
| Our anchorage off Deadu | Kuna fishermen | Laura's becoming Kuna | Steve had a Mola of Solmate made by Enilda on Deadu | Our last night in the San Blas Islands |