Dreams for Sail ™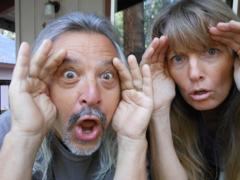 Dude, Where's our boat!
Yep that's right folks after being away for two seasons we are heading back to our boat "Hanali
".
She
has been patiently waiting for our return sitting on the hard in Puerto Escondido, Mexico.
I know she'll be as glad to get back in the water
as we are. Once we get her back in the water we will probably head down to La Paz and then across the sea to the mainland. We will keep you posted.